Sat, 22 March 2014
There'll Be Whiskey On Sunday
This episode's content was planned by my friend Melanie. Here's what she looks like, so you can match an image to the voice:
And here's what she picked out for us:
Diablo Swing Orchestra - Rag Doll Physics
The Pogues - The Broad Majestic Shannon
Jeff & Mychael Danna - The Blood of Cu Chulainn
Qntal - Palastinalied
Edward Ka-Spel - Even Now
Life's Decay - Gloria
The Shroud - Caged Bird
Lesley Gore - You Don't Own Me
Wolfsheim - Kuenstliche Welten
Editors - Camera
:wumpscut: - Your Last Salute (Air Forge Remix)
Artymove - Say No More
Press play or download and go nuts.
-ZN
---
Wed, 12 March 2014
Kicky Tarry Jack
Not enough people listen to this show or this kind of entertainment. Today I fix that a little bit.
The final episode has been recorded. It's called Zurich. All the episode titles are in alphabetical order. The air date for Zurich has not been released.
Direct download:
tsw_45.mp3
Category:
-- posted at: 2:03 AM
---
Tue, 25 February 2014
A Dirge Murmured Around A Lonely Grave
Iron and Wine - Hard Times Come Again No More
The October Project - Bury My Lovely
Bing Crosby - My Honey's Lovin' Arms
Ben Webster - Sweet Lorraine
Frou Frou - Hear Me Out
Daft Punk - Arena
Alexandre Desplat - Lily's Theme
Neil Finn - Song of the Lonely Mountain
Mazzy Star - Lay Myself Down
VNV Nation - If I Was
The Vatican Cellars - End of the Line
---
Fri, 16 August 2013
Psychonaut
I accept no responsibility for anything that should happen to your mind should you listen to this program in its entirety, particularly alone, in the dark, with headphones.
---
Fri, 21 October 2011
Yensid's School of Sorcery and Necromancy
This special edition of The Swinging Wake is a docent tour slash orientation for Yensid's School of Sorcery and Necromancy. If that doesn't make any sense, it can be explained by watching this video here...
This recording is meant to be downloaded into a mobile mp3 player and listened to while at Disneyland. It can be enjoyed before, during, or after Harry Potter Day at Disneyland.
DISCLAIMER: Only those who utilize proper ear-covering headphones or those with an ear-fitting gasket of some sort will be able to truly appreciate the full experience of this tour. Those attempting to listen with run of the mill earbuds may have difficulty discerning portions of the tour over the ambient din of the Park itself.
This recording has been timed to work best if walking at an easy, casual stroll. Do not walk fast. Picture the frustrating parties of people who spread out in front of you and walk at a pace that can barely be described as moving - that's how slow you can go. Relax. It would be near-impossible to fall behind the pace of the tour, which has several specified stops along the way.
Simply right click on YensidsDocent.mp3 below, download the linked file, load it into the mobile mp3 player of your choice, go to Disneyland, press play, and we'll take it from there.
Draco, Luna, Gilderoy, Ginny, Viktor and I are waiting for you to join us...
[EDIT]: If you are downloading this recording in 2012 or later, ignore the reference to the date at the beginning of the recording, which pertained to the 2011 event.
---
Thu, 21 July 2011
Violet DeMent Strikes Again
Violet DeMent returns to bring you a thoroughly enjoyable set of music. So get to the enjoying already. Here's the track listing:
Tragic Tantrum - Go
Aesthetic Perfection - The Bitter Years (Zeitmahl Remix)
Covenant - Lightbringer
Faderhead - Destroy Improve Rebuild
Psy'Aviah - Into The Game (Featuring Ayria)
Culture Kultur - Sieged
Celluloide - Et Si (Nouveau Mix)
Neuroticfish - A Greater Good
The Girl and the Robot - I Will Always Be With You
Placebo - Running Up That Hill
8 in 8 - Nikola Tesla
---
Fri, 11 March 2011
Derezzed
THIS is the new advert that my friend Scott made for The Swinging Wake. It's pretty cool. Press play. You already did? AGAIN!
Don't forget to hit up and Join or Like or Whatever our FACEBOOK page.
Alright, here's that playlist I promised you:
Daft Punk - Derezzed (NTEIBINT Remix)
[Introductory Speech]
Daft Punk - The Grid
Basic Slack - End of Line (Midnight Cheap Mix)
Wendy Carlos - Ending Credits
Daft Punk - Arena
Daft Punk - End of Line
Daft Punk - Television Rules the Nation / Crescendolls (Live)
[Halos Report]
Icon of Coil - You Just Died
TNV - Televisual
Die Form - Imagine
Fatal Blast Whip - Slave Device
Fini Tribe - Off On A Slow One
[Outro Talking]
Enya - Trains and Winter Rains (Alexampler Remix)
(Seriously: why is all booze in science fiction blue and opaque?)
---
Fri, 21 January 2011
Power Wake Radio: Second Assault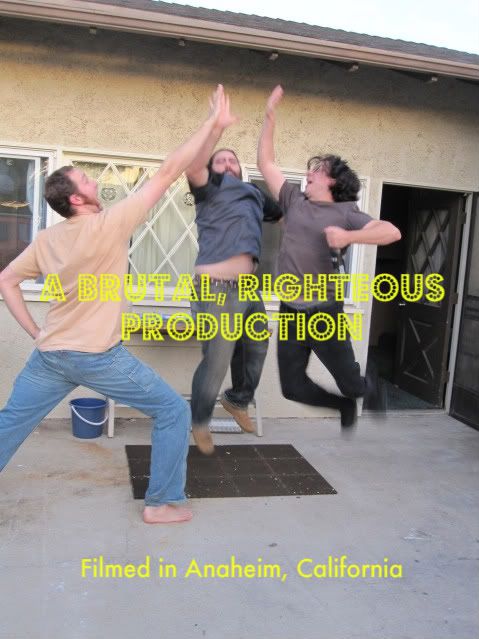 The Brutal-Righteous Brothers, as I've decided to start calling them, dropped by my new pad to get my show back online and record a second experiment in combining our efforts. Everything went wrong from there. Here are the results.
---
Tue, 11 January 2011
Crazy Ian
I'd explain in detail why this took so long - but fuck it.
Here's the Crazy Ian episode.
I guess we're back...
---
Mon, 26 July 2010
I've had a new episode recorded and waiting for weeks now. The newfangled Host won't let me upload it.
At some point this will be remedied. Till then...
Category:
general
-- posted at: 12:56 AM
---